Please to attend Second Annual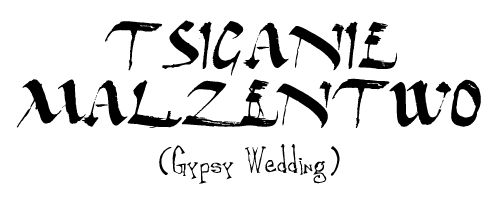 & 10th Anniversary Celebration of DZIECI
Sunday, First April, 2007
Four O'Clock in the Afternoon
St. Jean Baptiste School
173 East 75th Street
(between Lexington and Third)
New York, New York
$250 Friends & Family
$100 Liars & Thieves
$50 Gadflies & Layabouts
$30 Tourists
Food, Drink, Music, Food,
Auction of Stolen Goods & Food
Must to RSVP by March 26th
718 638 6037 or dzieci@dziecitheatre.org
pdf of invitation
pdf of regret
(for to make donation)
The Happy Couple, 2006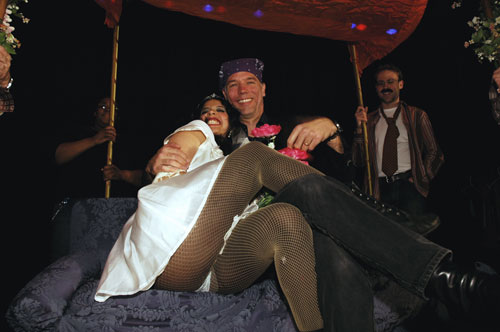 This is a milestone year for Dzieci.
Ten years old this spring!
Our 2007 Gypsy Wedding Benefit celebrates our
tin anniversary and helps us to prepare for the future.
Dzieci relies solely on friends for the continuation of our work.
As always, your tax-deductible donation is very much appreciated.
Checks can be made out & sent to:
"Church of Dzieci"
241 Garfield Place
Brooklyn, NY 11215
Immense thanking you for being such good friend!