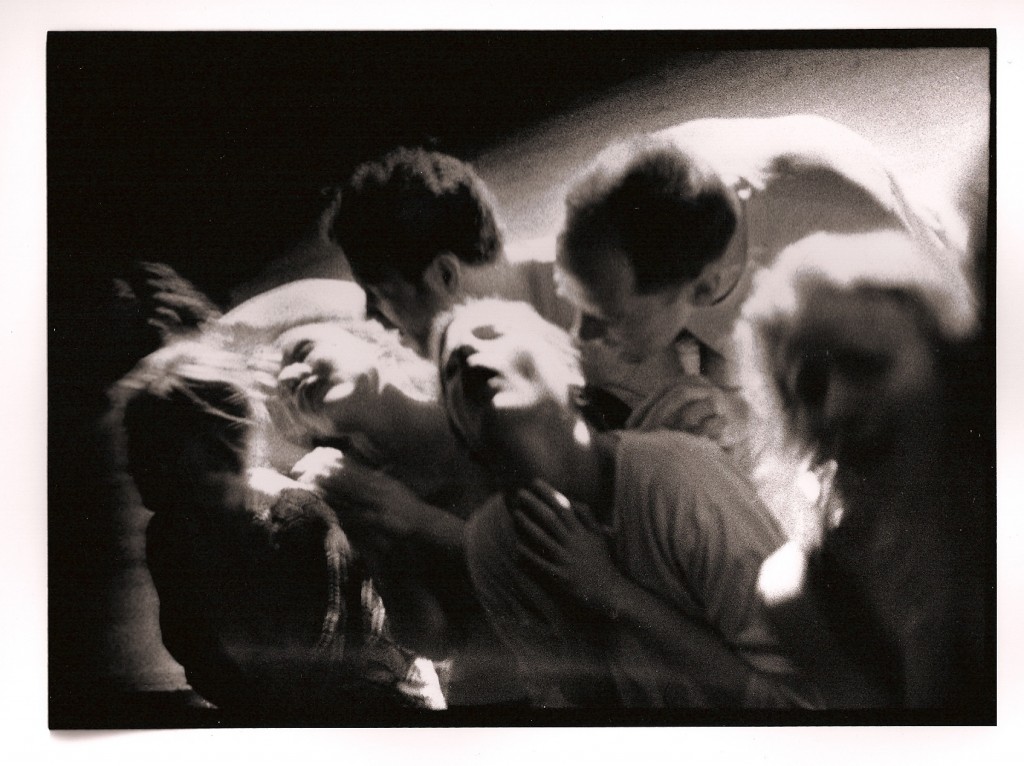 Aldous Huxley's "The Devils of Loudun" is a study of opposing forces at play in medieval France. The story centers around a group of 17th century Ursuline nuns who, feigning madness, were officially declared possessed and forced to undergo public exorcism.  In need of a scapegoat, blame for the nun's behavior was placed on a cavalier and charismatic priest, Urbain Grandier.  Guilty of sins of the flesh but not of the devil, the priest was imprisoned, tortured and ultimately martyred.
Through analyzing themes of great interest to the group, (truth and falsehood, sanity and madness, good and evil), the production became a journey of extremes.  From a study of sacred hymns and chants, to Commedia dell' Arte, Dzieci created a work, that was immensely challenging, and emotionally and philosophically complex.  Rather than create dialogue, text was compiled from a variety of sacred and classical sources including Milton, Goethe, Donne, Martin Luther, Swami Vivekananda, Baudelaire, and The Bible. Working with such rich and demanding language, full of opposing impulses, demanded a new methodology of acting. Following the themes already set forth, and the energy of the ensemble, Dzieci formalized a system that now defines the work: the conscious embrace of opposing forces, in the moment: a work of "holy-duality".
The Devils of Loudun received its world premiere Off Broadway at the LaMama Theatre in New York in 2003. Though not currently in repertory, the piece may very well reincarnate.
On Devils of Loudun:
Theatre Journal Volume 55, Number 4, December 2003
Dzieci: Backstage Review