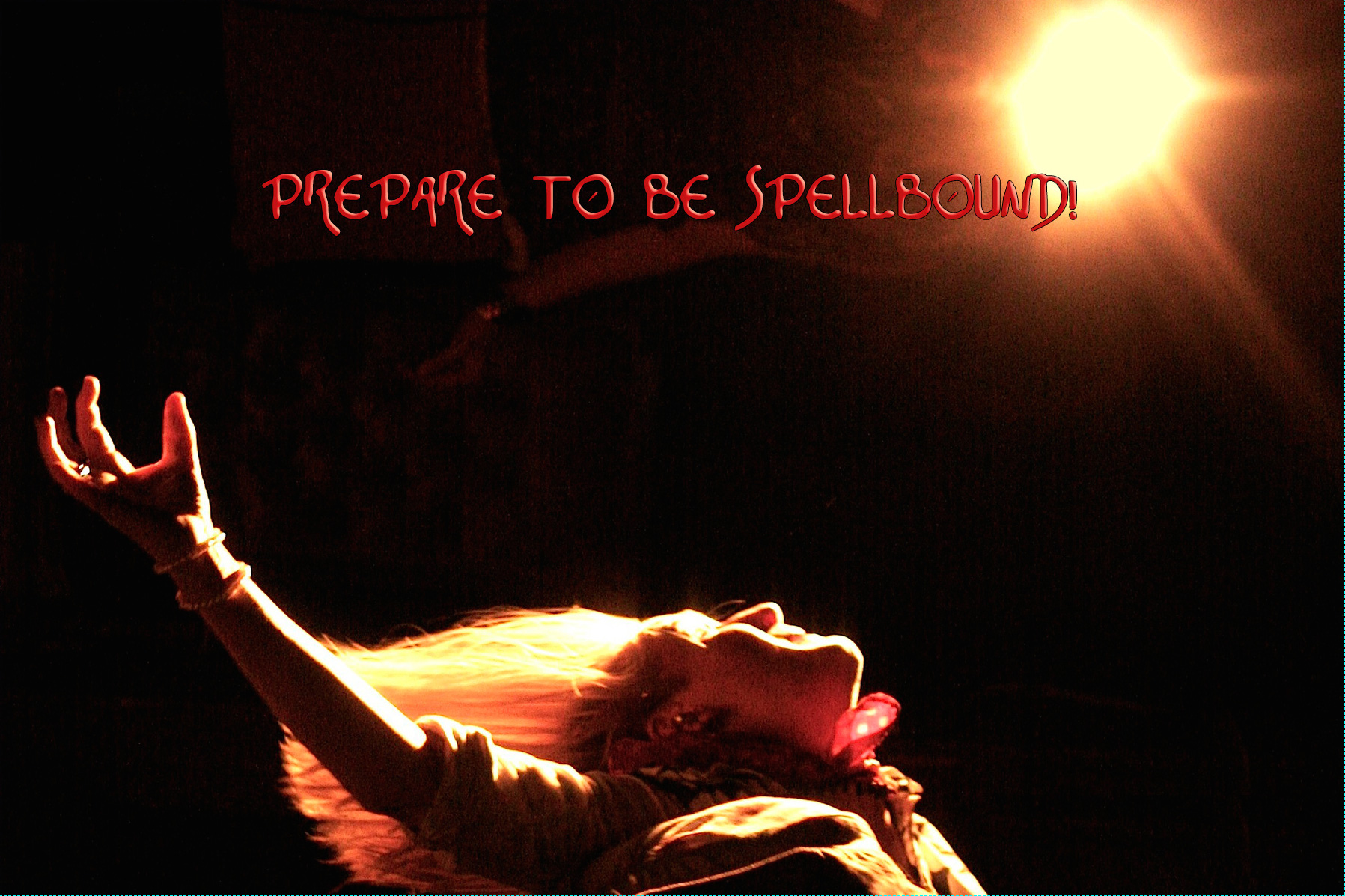 MAKBET
Two Shows
Sunday, October 8th & Sunday, October 22nd
5:00PM
Revision Lounge, NYC
+
MAKBET
Lambertville Music Hall, NJ
Saturday, October 21st
7:00PM
Tickets!
"You haven't seen Macbeth until you've seen it presented by Dzieci… an eye-popping-ear-poking
confirmation that Shakespeare once again constructed something not easily degraded.
And you're not likely to see anything resembling it ever again."
~ David Finkle, Huffington Post ~
"Intense and deeply satisfying… You'll get chills down your spine when Lady Macbeth calls upon evil spirits…
Scenes with the three witches are the stuff of nightmares — It's all terrific theatre."
~ Lore Croghan, Brooklyn Daily Eagle ~
"The most thrilling reinterpretation of Macbeth we've ever seen!
If you're lucky enough to catch this show while there's still time, you should get what we mean when we say
hats off—and on, and off again, and on again—to Matt Mitler and his small but convincing cast!"
~ Andrew Andrews, Opplaud ~
"Intimate and powerful… The actors' trust in one another is palpable…
Dzieci's staging of Shakespeare's play is a truly unique and rewarding venture. Catch it while you can!"
~ Carrie Lee O'Dell, The Reviews Hub ~
"One of the most gut-punching productions of Macbeth I ever saw. A one-of-a-kind immersive show.
The beauty of Dzieci's production is that, seemingly without trying, it can satisfy the tastes of very diverse audiences  — Shakespeare scholars, glamorous partygoers, adventurers, spiritual seekers, theater enthusiasts (or not), all kinds of folks will find something precious in this experience.
Makbet is not to be missed!"
~ Asya Dinilova, OnStage Blog ~

"I've seen a lot of good productions of Macbeth, but none quite like this one.
Working with a compressed script and taking advantage of the narrow steel walls for sound effects
and a claustrophobic mood, the company generated a powerfully ritualized version of Shakespeare's dark tragedy."
~ Steve Mentz, The Bookfish ~

"…the elemental truth of the Scottish Play is brought forth in a profound, vivid, and completely unexpected way.
If you're searching for something beautiful and real but don't know where to look,
let Dzieci take your hand and give over to the magic."
~ T.W., Theater Is Good

You have not seen anything like Dzieci's Makbet. A riotous clan from 'The Old Country' greets you
with libations and divinations then embarks on a wild, ritualistic take on Macbeth.
Shakespeare's ageless tale of greed, omens, and foul deeds comes alive through the unflinching performance
of a handful of actors who take turns spontaneously trading off parts, (quite literally!) at the drop of a hat.
Employing haunting folk songs and chants from Eastern Europe, along with the poetry of Shakespeare's verse,
Makbet explores and explodes the very essence of theatre and storytelling.
Makbet 6 Rules of Engagement
1- Actors must know the entire text.
2- Actors may not play the same role in successive sequences.
3- Roles can be taken or given, embraced or refused.
4- No less than three, nor more than four, actors must play all principle roles.
5- A chorus will guide the ceremony.
6- Nothing else is planned.
New York Theatre Review Loves Makbet!
John Osburn's Brilliant Review!
Makbet and the Art of Compression by Stephen Mentz
Makbet Rehearsed
Scene work revealed at La Mama's Chronicles
On Shakespeare and Shipping Containers
An Essay by Matt Milter
Women On Shakespeare
An interview in The Fifth Wall with our own Megan Bones!

Photos from the Mine!
Widow Jane Mine 9/16/23
Sure We Can photo albums!
Makbet Contained & Makbet Uncontained
Inside the Box 2017
OPUS 40 albums!
Makbet on the Rocks & Opus 40 2017
"A primordial, impassioned, and altogether amazing performance at Opus 40.
It brought back those wild, heady days of the Living Theater and Bread & Puppet in the 60s,
when anything and everything seemed possible—that theater could be a force for liberation,
freeing us from our chains. Dzieci is proof that this is still an active principle,
still in the realm of possibility."
– Mikhail Horowitz –

"Dzieci's performance of Makbet at Opus 40 this past weekend
was one of the most transformative, imaginative and
thoroughly satisfying theater performances I've seen in many years."
– Manda Wientraub –
"Makbet is incredible. You all had me every second. Loved the music and the incantations.
And it's fascinating how intimately you all work together and the shifting and connection.
It's like watching otters play and spirits converge and…I don't know what all.
I've been talking about it to just about anyone who'll listen…:) So, thank you."
– Donnaldson Brown –
"A powerful, immediate work that left the audience in a stunned silence at the end."
– David Gimpelevich –
"The sheer force and depth of their commitment shines through
and transforms the audience's consciousness."
– Antero Ali –
"With the combination of ceremony, improvisation, and Shakespeare,
Dzieci has created a fascinating, risky, and original work."
–  Mitchell Conway, nytheatre.com –
"They are all so deliciously skilled and charismatic!"
– Lauren Elder –
Absolutely extraordinary. Stunningly breathtaking.
– Cecile Pineda –
Transcending!
– Rita Jain –
"Absolutely liberating!"
– Russ Hudson, executive director of Enneagram Personality Types, Inc. –
"Wonderful!" "Unexpected!" "A true experience." "Wowing, engulfing, just wow!" "Spellbinding!" "Wow!"
"Romantic!" "Amazing!!!" "The best!" "My God!!!" "Wow!" "Remarkable!"
–  Students from The International Schools Theatre Association –
"Dzieci's Makbet is an astounding and outstanding performance.
Their work is highly detailed and specific, yet extremely humble and unpretentious.
The actors are focused, yet free, and their aesthetic choices are truthful and surprising at the same time,
exhibiting Dzieci's deep understanding of human nature. Their passion is genuinely contagious."
– Zofia Nather –
"Makbet was remarkable.  The gender role-play was unearthly; it provoked private revelations
into the cruelly erotic nature of our binary views of gender, which resonated at its core with this production.
It was unforgettable seeing it flow from the very womblike stage space; giving birth to secret pleasures and pain,
with the visual chant of a chorus from the spirit world.  Etched forever in my mind.  Thank you."
– Janine, San Francisco-
"Wow. I am so blown away by tonight in so many ways. Dzieci is great. I'd like to run away and join them!
(Alas, not my dharma but will always henceforth be a loyal follower and supporter). Their Makbet was amazing.
Completely visceral. Made me understand Macbeth emotionally as I never had before. And LOVE their Gypsy clan vibe."
– Eric Finkelman –
"Witnessing Makbet and the ecstatic and organic and deeply ceremonialized process of the play unlocked places in me
that I had been longing to find in the theatre but didn't know how to create. Dzieci had found the sacred and were weaving it
into everything they did. As an audience member, when you see their work, you are not simply a witness.
You are on the journey with them, invited into the tribe and embraced as community."
– Isis Phoenix –
"A profound, exhilarating experience that I will never forget."
– Katherine Kettle, Saranac Lake –
Makbet can be presented in any space, indoors or out, with a minimum of three performers.
There are absolutely no set, lighting, or sound requirements.
The piece is also available for intimate Living Room Performances.
On YouTube 2008 & 2009:
Cauldron Scene – http://www.youtube.com/watch?v=n2U96IE-CSQ
Dagger Speech – http://www.youtube.com/watch?v=IM2asnj96iI
MacDuff & Sleepwalk Scene – http://www.youtube.com/watch?v=Vpeu3YbB0Og
Makbet Photos:
MAKBET IN THE MINE two extraordinary performances 2021!
Opening Night at the FURY Festival, SF 6/16/14
A photo album from City Reliquary in Williamsburg 6/17/13
Photos from the Old Stone House in Park Slope 10/13/13
The Episcopal Actor's Guild performances: Makbet 4/29/11 (13) & Makbet-5/1/11 (12)
Ft. Tilden: (17) Makbet at Ft. Tilden 2009 & 2011
A photo gallery by Jim Moore from the private Casa Duse performance: http://vimeo.com/17702324
Glowing Stagebuddy Review!
A Report from the Front Lines
Makbet profiled in AXS.com
An interview with Matt Mitler for NCPR
Another interview for Twelfth Night Theatre
Review: Dzieci's Makbet | Friends Coming Together
I'm Seeing Green: The Unnamable Play at the Old Stone House
Park Slope Food Coop Article on Makbet
Rockaway Artists Alliance Hosts Dzieci's Makbet